Juliet Fraser
British soprano Juliet Fraser is an active commissioner and interpreter of new music. She has premiered works by Rebecca Saunders, Cassandra Miller and Michael Finnissy, performed as a guest soloist with Klangforum Wien, Musikfabrik, Ensemble Modern and Talea, and is co-founder of EXAUDI vocal ensemble. www.julietfraser.co.uk
Andrea Young
Andrea is a composer and vocalist currently living in Montreal, QC. She performs her own music with an acoustic, amplified, processed and resynthesized voice, and has been presented by Quatuor Bozzini, No Hay Banda, Innovations en Concert and Le Vivier in Montreal, Array Music in Toronto, Vancouver New Music, Calgary New Works, Open Space New Music in Victoria and REDCAT and Automata in Los Angeles. www.andrea-young.ca
Herménégilde Chiasson
Herménégilde Chiasson is a Canadian poet, playwright and visual artist of Acadian origin. Born in Saint-Simon, New Brunswick, he was the 29th Lieutenant Governor of New Brunswick between 2003 and 2009. He is also currently a professor at Université de Moncton. He is the author of Conversations (1999).
André Cormier
André Cormier's work has been presented in Canada, the US, Europe and New Zealand. In 2008 he launched Éditions musique Sisyphe (www.emsis.ca), an experimental music pub­lishing house. He also directs its performing branch, Ensemble Sisyphe. His debut solo release, Zwischen den Wolken, appeared on Redshift Record in 2014 and in 2016 his string quartet Liens intimes et problématiques was released on Collection Hic et Nunc. In 2020 André will serve as composer-in residence for the Reflux Festival, where he will present a major new work that uniquely articulates in music a year's worth of environmental observations. His composition catalogue includes over one hundred works. www.emsis.ca
Erin Bardua
Soprano Erin Bardua is a frequent soloist, voice teacher, and stage director. She is also a co-founder of Essential Opera, a concert opera company performing and creating in Ontario and Atlantic Canada. Ms. Bardua has performed with the Talisker Players, Nota Bene Baroque, Pax Christi Chorale, Toronto Sinfonietta, Oshawa-Durham Chorus, Arcady Baroque Ensemble, St. James Cathedral Choir, Capella Intima, London Pro Musica, and the Menno Singers, among others.
Catherine Abele Landry
Soprano Catherine Abele Landry received a Bachelor of Music degree in Voice Performance from the University of Manitoba under the tutelage of Canadian soprano, Tracy Dahl. She went on to earn a Master of Music and a Doctor of Musical Arts degrees in Voice from the University of Cincinnati College-Conservatory of Music (CCM). She was a district winner of the Metropolitan Opera National Council Auditions and took the top vocal prize at the Montreal Symphony Orchestra Competition. Dr. Abele Landry is thrilled to be joining the Voice Faculty at Mount Allison University's Department of Music this coming fall 2019.
Teodora Stepančić
Teodora Stepančić is a composer, pianist and curator based in Brooklyn. She is the organizer of Piano+ concert series, founding member of LCollective and Love Records, part of ambient live electronic and dj duo Stepančić.Gidron, and pianist of the Netherlands based Ensemble Modelo62. http://teodora.stepancic.com/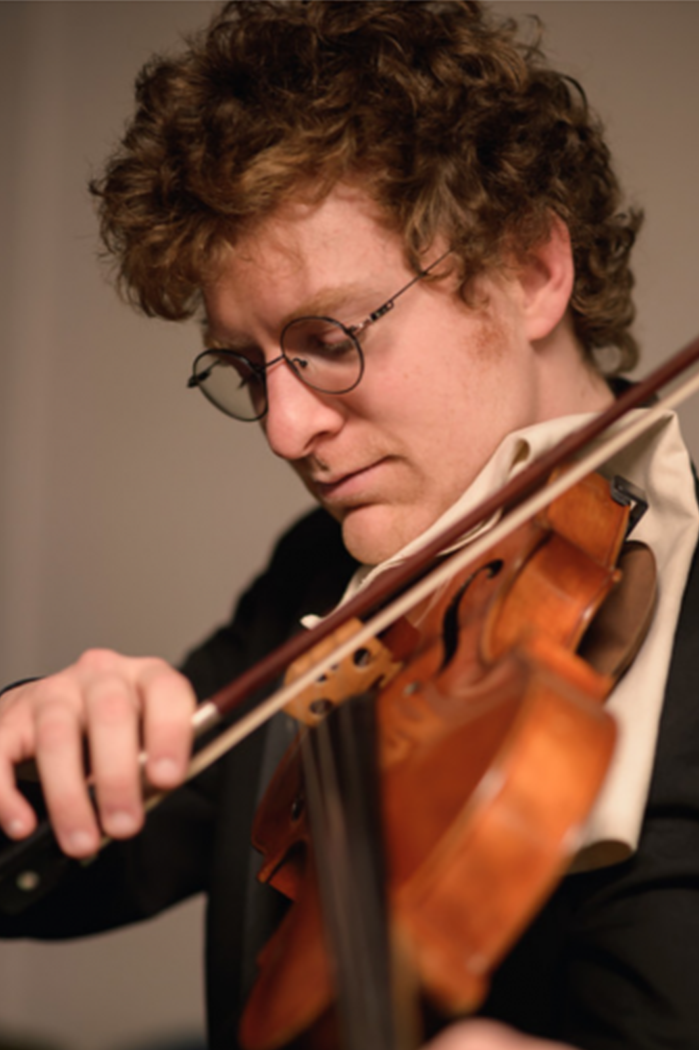 Jeffrey Bazett-Jones
Jeffrey Bazett-Jones, violist and violinist, currently resides in Canada's Maritime provinces. McGill graduate, he is a founding member of the Atlantic String Machine and plays with Symphony NB and the PEISO. Interests include cultivating indoor house plants, CBC radio and listening to records.
Quatuor Bozzini
Since 1999, the Quatuor Bozzini has been an original voice in new, experimental and classical music. Their skew is radically contemporary, propelling the hyper-creative Montréal scene, and beyond. Not content to parlay received wisdom, the quartet cultivates an ethos of risk-taking, and boldly venture off the beaten track. www.quatuorbozzini.ca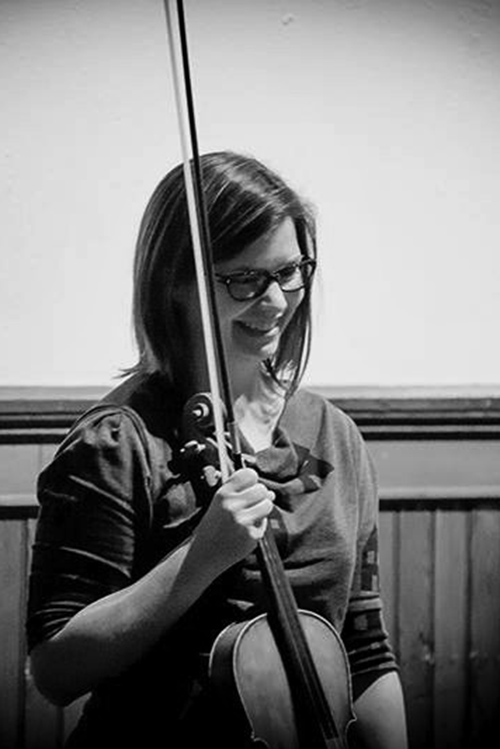 Robin Streb
Robin Streb is a member of Symphony New Brunswick and an active new music performer. She has performed with various orchestras and chamber ensembles throughout Canada, the USA, and Europe.
Laura Cetilia
Laura Cetilia is a performer, composer, educator, and presenter. As a soloist and in chamber ensembles she has held artist residencies and toured throughout the USA, Canada, and Europe. www.laura.cetilia.org
Cassia Streb
Cassia Streb is a Los Angeles-based violist, improviser and composer. She is active in the field of contemporary and experimental music, performs regularly as a soloist and a chamber musician, and collaborates with a variety of artists from many disciplines.
www.cassia-streb.com
Justin Guignard
Having started voice lessons at the age of 9, Justin Guignard had already won his first Provincial Music Festival by the age of 12, and won a second time in 2012. He is born and raised in Dieppe, New Brunswick.
Andrew Reed Miller
Andrew Reed Miller has been principal bass of Symphony New Brunswick for what seems like a very long time. He is also a composer and improviser and is artistic director of Open Arts, which presents new and experimental music in and around NB.
Joël Cormier
Joël Cormier studied percussion at the Université de Moncton and the University of Toronto. Along with teaching percussion at Mount Allison, Joël is also timpanist for Symphony New Brunswick.
Guitar Quartet
Born in Grand Falls NB, Gabriel Couturier is a graduate from the Université de Moncton. He studied guitar with Michel Cardin and composition with Richard Gibson and Roger Castonguay.
Caleb Bourgeois recently completed his Bachelor's degree in composition at the Université de Moncton.
Zacharie Bourgoin-Robichaud recently completed his Bachelor's degree in composition at the Université de Moncton.
Doug Carew is a student at the Université de Moncton who is currently in his fourth year in composition and classical guitar.